If you are betting with ecoPayz, you can deposit and withdraw with the bookmaker 1xbet. As they are a website based in Russia, and customers usually need to use mirrors to access, it can be a bit intimidating to try and find out how you are able to deposit and withdraw with them. There are now lots of ecoPayz bookmakers available online, and 1xbet is one of them. When you deposit using ecoPayz, once you have set up an account with them, the money should appear in your account instantly for you to be able to then use for bets on 1xbet. The 1xbet withdrawal times for ecoPayz are 15 minutes, however, this can be a lot sooner. Because ecoPayz have better times than other popular online e-wallets like Neteller and Skrill, they are becoming more and more popular with online sports books.
What is ecoPayz and How Does It Work?
ecoPayz is an online e-wallet that allows its customers to pay for things securely online. With ecoPayz you can deposit, withdraw and transfer. Once you have signed up for an account online, you can add funds into your ecoPayz wallet and they will transfer over instantly. There are lots of different ways that you can deposit funds into your ecoPayz account, and the most common methods include credit or debit card and bank transfer. When you are making a deposit, ecoPayz will not charge you to do this.
There may be some variable charges down the line when it comes to transactions, but deposits with ecoPayz are completely free. Once you have made a deposit, you can then use your ecoPayz wallet to fund your 1xbet account. The 1xbet withdrawal times for ecoPayz are 15 minutes. This is not to say that your withdrawal may not hit your account sooner - it depends on many factors like who you bank with and what time of day you have requested the withdrawal.
One of the benefits of using ecoPayz with 1xbet is that 1xbet are not based in the UK, so it can be hard and confusing to transfer money over from currency to currency depending on your payment and withdrawal method. EcoPayz support the popular currencies including GBP, USD and EUR. If you also wish to use ecoPayz for other things, you can also get a card rather than just being signed up to an e-wallet.
Are There Any Taxes when Depositing and Withdrawing with ecoPayz at 1xbet?
There are currently no taxes with using an ecoPayz wallet with 1xbet. There may be additional charges for using ecoPayz with 1xbet, but this can depend on a multitude of different factors such as which country you are betting in, what card you are using to top up etc. The best thing to do if you wish to know more about charges that may be applicable to you is to contact the ecoPayz live support or the 1xbet liver support. It depends on what part of the process you are at, so if the money is with ecoPayz you will need to contact them and 1xbet if it is still held there. Any taxes on betting using online sportsbooks is already added in by the time the bet comes to the customer, and this is the same no matter what deposit method you are using.
Are You Ready to Grab Your Welcome Bonus?
Are There Any Bonuses When Depositing via ecoPayz at 1xbet?
There are no specific bonuses available to customers just because they are paying via ecoPayz. There are, however, all of the 1xbet bonuses that are available to customers using the sportsbook online paying with other methods. All of the bonuses, like the 1xbet Advancebet bonus, are available to customers that are using ecoPayz.
As a stand-alone e-wallet, ecoPayz does offer its customers certain bonuses. They have a VIP programme, and also offer quite a lot of cash back to loyal customers who use their e-wallets on a very regular basis.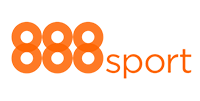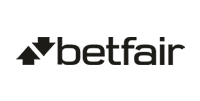 £30 MAXIMUM BONUS
Why Is ecoPayz a Preferred Method for Transfers to 1xbet?
ecoPayz is a preferred method for 1xbet because other e-wallets have started to increase their charges. They are also one of the quickest e-wallets on the market at the moment. It also helps customers that as well as an e-wallet, they can also have a virtual card.
One of the main benefits of using ecoPayz with 1xbet is the quick turnaround time. Because they are based in Russia and other e-wallets take a lengthy amount of time to complete a currency conversion - many customers are switching to ecoPayz as the deposit is done within 10 - 20 seconds, and a withdrawal only takes up to 15 minutes.
For an e-wallet, they also have quite a good customer service department. They have a live chat facility, which aims to help customers ASAP, which means they will be deposited into the casino sooner rather than later.
Bookmaker