Using a secure and efficient payment provider is so important for successful online betting. This is the reason why so many gamblers are choosing betting with Neteller. You can use Neteller bookmakers to place that coveted bet with a 1xbet Asian Handicap, safe in the knowledge that your money is in secure and experienced hands.
What is Neteller and How Does It Work?
Founded in 1999, Neteller is an e-wallet service. This means that your Neteller account becomes a kind of digital wallet where you can store certain amounts of money and use it to pay for goods and services (such as an online bet using that new 1xbet bonus). You can also transfer funds from your Neteller account to other accounts, and you can link your Neteller account to your bank account in order to deposit funds in your e-wallet. If you win money when betting online, the winnings can be deposited into your Neteller account and you can either leave them there and use them to pay for things using Neteller, or you can withdraw them to your bank account. Neteller also provides a prepaid Mastercard service, and you can use a Mastercard loaded with your Neteller balance at any shop, restaurant or another payment point where Mastercard is accepted. Controlled by strict Paysafe regulations, Neteller is, in sum, a safe and secure way to handle money when betting online without having to reveal your bank details to the betting site.
Are There Any Taxes when Depositing and Withdrawing with Neteller at 1xbet?
When depositing using Neteller at 1xbet, you will not be charged. In addition, the deposit will go through instantly. When withdrawing money with Neteller, you will usually be charged a service charge which will vary depending on the size of the amount that you wish to withdraw. When depositing money to your Neteller e-wallet from your bank account, and withdrawing money from your Neteller e-wallet to your bank account, further charges may apply. However, these charges are requested by Neteller (and the fees go to Neteller) rather than being requested by 1xbet. Depending on where you are moving money to and from (for instance, if you are loading money from your Neteller account onto your Mastercard or taking money from your bank account to place in your e-wallet), these fees will range from 0 to just under 5% of the total amount of money you are moving. It is important to note, however, that creating the Neteller account itself is totally free to do.
Are You Ready to Grab Your Welcome Bonus?
Are There Any Bonuses When Depositing via Neteller at 1xbet?
There are no bonuses associated specifically with Neteller deposits. However, there are bonuses that do apply specifically to Neteller users. 1xbet does offer bonuses that are only available to customers using certain payment methods, and Neteller is very often one of these methods. For instance, very often the 1xbet 100% deposit bonus tends to apply only to gamblers using payment methods such as Neteller, credit and debit cards, and PaySafeCard.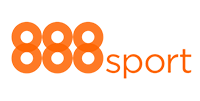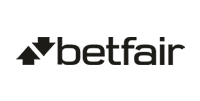 Why Is Neteller a Preferred Method for Transfers to 1xbet?
There are numerous reasons why online bettors very often prefer to use Neteller to make online transfers to 1xbet. Firstly, the efficiency of the transfer is a key selling point: your money will instantly be deposited in your 1xbet account when you transfer it from your Neteller e-wallet. Secondly, certain deposit bonuses can only be redeemed by Neteller customers, and this again makes Neteller a very attractive option for gamblers who use 1xbet. Thirdly, Neteller has a very good reputation when it comes to security, and when gambling online it is crucial to choose an online payment service that you can trust to look after your money. Finally, many people use Neteller because it is appropriate not just for using at 1xbet but for using throughout their lives. Neteller can be used not just to deposit money with 1xbet but also to transfer money to friends, to load onto a pre-paid Mastercard and to pay for goods and services on a variety of websites. This flexibility is another reason why Neteller is one of the favoured payment options for gamblers at 1xbet.
Bookmaker