1xbet is a betting website that lets sports fans bet on their favourite teams and players. The web service provides detailed instructions and guidelines, trustworthy numbers, and convenient and safe payment methods. Though the company has not been around for long, it has managed to win over the hearts of sports betting fans within a short period. Besides the web platform, there is also a 1xbet app. You can bet and also interact with fellow sports fans through forums. The forum also lets you pose questions and seek recommendations and advice from professionals.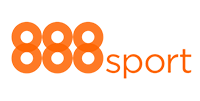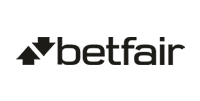 Description of the Available Lotteries at 1xbet
There are 34 lotteries available at 1xbet. Since it would not be possible to describe them all, we will focus on some of the more popular lotteries among the lot.
Fantasy 5 
Fantasy 5 provides five prize sections, which means there are five levels of cash prizes to be won. To win the jackpot, you must predict five numbers correctly out of the available 39 numbers. Your earnings would go down if your prediction accuracy comes down. In other words, for four accurate predictions, you would win $1943.88. In case of three and two correct predictions, you will take home $58.32 and $5.48 respectively. Draws are carried out every day at 7:00 pm (California time). The jackpot amount could be as high as $500,000 or even more.
Fantasy 5 is among the simplest lottery games on 1xBet and the rules, therefore, are quite straightforward. The best thing about the game is that the chances of winning are fairly high compared to other lottery games on the site. And since draws are carried out each day, you need not wait too long for another draw.
EuroMillions EuroMillions is among the largest jackpots offered in Europe. The maximum prize money ever won on EuroMillions is €190,000,000. Moreover, with 13 price categories, the chances of winning some money or the other are good. The draws are held twice a week every Friday and Tuesday at 8:45 pm (Paris local time). If you guess five numbers accurately, you stand a chance to win at least $1,130,985. The minimum amount of money you could win, provided you guess at least one number correct, is $67.15.
As aforementioned, EuroMillions is known for its multi-million jackpots and multiple levels of prize sums. To play the game, you would have to choose five numbers from the available 50, and a couple of MEGA figures from 1 to 12. By the way, you need not be a European or reside in Europe to play EuroMillions.
PowerBall  PowerBall is a popular American lottery, with draws performed twice every week on Saturdays and Wednesdays at 11 pm (local time: Florida). The biggest prize money won in Powerball is $590,500,000, won by a Florida female resident courtesy an automatic bet. To start playing, you should select five numbers falling in the 1-69 range, and a Powerball number that's not more than 26. Anyone can play this lottery – you need not be an American citizen. As far as lottery tickets are concerned, they could be bought online.
The prize money is categorised as nine levels, which means there are nine ways to win a prize. The minimum sum for grabs is $12.55, for which you must have accurately guessed one Mega Ball. In case your guesses do not win you the jackpot, those guesses would get rolled over to the next draw.
Mega Millions  Mega Millions is another American lottery game, which was first launched in 1996 as The Big Game. The jackpot to be won with Mega Millions is huge, exceeding $650,000,000. Draws are performed every week on Fridays and Tuesdays at 8 pm local California time. To play the game, you must select five numbers within the 1-75 range and an additional Mega Ball that's not more than 15.
The minimum you could win in Mega Millions is $4.59 for one correctly guessed Mega Ball. Accurately guess all the six numbers and take home the jackpot prize. Again, there are no geographic restrictions to play the game. You can be a non-US citizen and still play.
SuperLotto Plus SuperLotto Plus is California's official state lottery. The maximum or the jackpot prize on offer is $193,000,000. Draws are performed every week on Saturdays and Wednesdays at 8 pm local California time. To win the jackpot, you should accurately guess within the 1-47 range and an extra Mega Number that's not more than 27. Totally, nine winning combinations are available. Being an official lottery system, SuperLotto Plus has been around since 1986. Back in the day, it was called California Super Lotto. The rechristening happened in 2000.
Are You Ready to Grab Your Welcome Bonus?
How Can You Play 1xLotto?
To play any of the several 1xLotto games, head to the right top corner of the site and select the 'More' option. Under the option, there would be several sub-sections. From those sections, choose 'Lotteries' and then '1xLotto'. Once you click 1xLotto, you would be introduced to multiple lottery games. There are more than 30 lotteries to choose from. Select the one you like and proceed.
Irrespective of the lottery game you pick, you would be presented with a grid of numbers and asked to select numbers on your ticket. To buy tickets and play the game, you should have been logged in to the site. You could buy any number of tickets you want. Every time you want to purchase a ticket, click the 'Add ticket' option. There's also an "auto-fill" function where numbers are chosen randomly on your behalf. This random selection invariably adds to the game's excitement quotient.
The amount won is paid out immediately upon drawing. The jackpot payout's terms are put down individually, so you know beforehand what you are getting into and what is in store for you. On the game page, you can see a table that lists out the estimated winning sums. The final prize money is ascertained based on the draw results, and winning tickets and total tickets sold.
Overview
Overall, there's quite a lot of money to be won with 1xBet's lotto games. The prize money may differ marginally and rules could be slightly unique too, but that should not be a deterrent in any way since if you land with a jackpot, you are sure to win massive money. And since there are no geographic restrictions attached to these games, you can be in Bangladesh and still play these games. By the way, these lotto games are exciting not only for the overall game play and money offered, but also for the several 1xBet bonus features.
Bookmaker